Competent, Caring, and Confidential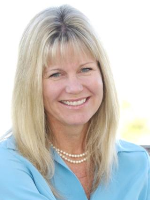 <---Click on a photo for a real video experience!
I believe that buying or selling a home should be a wonderful experience with a great outcome for my clients.
There are many ways you will benefit from choosing me to represent you.
I
listen
-
we start by listing your goals.
I
care
- your long term satisfaction matters most to me.
I
know
-
the complex aspects that create value,
what represent good purchase opportunities,
what to avoid and what to insist on,
and I'm plugged in with
the other agents in the area.
If you're a buyer, he property search tools on this site are special because they enable you to set up a very targeted search area
by drawing your own custom boundaries on the map. Try it - it's fun and easy! Imagine being able to get alerts for just a few specific streets - much more powerful than what you can do on sites like Zillow, Yahoo!, Trulia, or Realtor.com.
Most buyers first see a property via the Internet, and decide if they're interested using the online photos. Increasingly, buyers prefer to get their information by watching videos.
Click here
to see how one of my property v
ideos makes a great home come to life.
Click
here
to read some of
the testimonials
I'm proud to have earned. Give me a call with your questions - you'll become a satisfied client some day as well!
Realtor Websites & Real Estate Marketing