Competent, Caring, and Confidential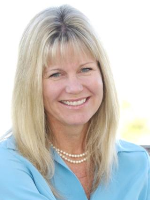 I believe that buying or selling a home should be a wonderful experience,
with a great outcome for my clients.

If you're a buyer, the propert
y search tools on this site are special because they enable you to set up a very tar
geted search area
by drawing your own custom boundaries on the map. Try it - it's fun and easy! Imagine being able to get aler
ts for just a few specific streets - much more powerful than what you can do on sites like Zillow, Yahoo!, Trulia, or Realtor.com.
If you're a seller, my marketing is second to none. Most buyers first see a property via the Internet, and decide if they're interested using the online photos. I can give you the best. Today, most buyers prefer to get their information by watching videos.
Click here
to see how one of my property v
ideos makes a great home come to life.
Click
here
to read some of
the testimonials
I'm proud to have earned. Give me a call with your
questions - you'll become a satisfied client some day as well!
Realtor Websites & Real Estate Marketing